Advanced Pole System (APS)
What Is APS?
The Advanced Pole System is a feeder hanging and mounting setup which allows you to:
design a bird feeding station to suit the specific needs of your backyard.
add or subtract hardware parts and other accessories.
create and customize your birdfeeding station with over 3,000 combinations.
attract the birds you want and deter the ones you don't.
APS always looks great and stays straight thanks to a unique stabilizer. The powder-coated metal is durable even in Arizona's desert heat. APS can be planted in soft and hard soil, secured to metal railings and wood decking, and firmly attached to 4" and 8" block walls.
The APS Basic Setup comes with everything you need to start your backyard birdfeeding experience.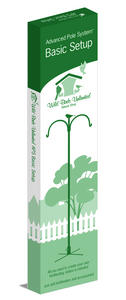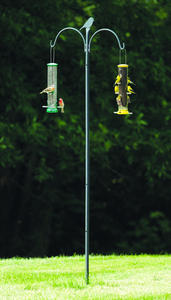 What Amazing Designs Can I Create With APS?
Well, we think it's best we show you...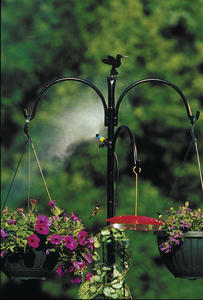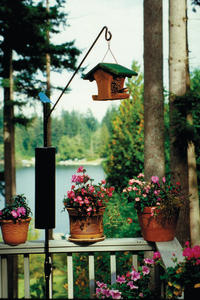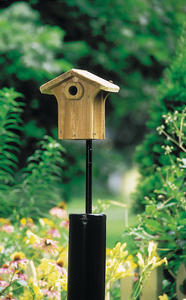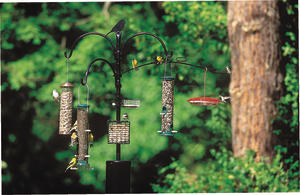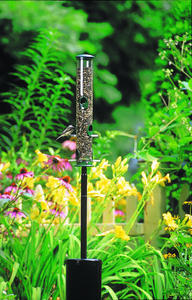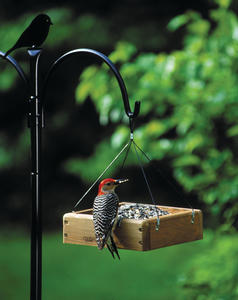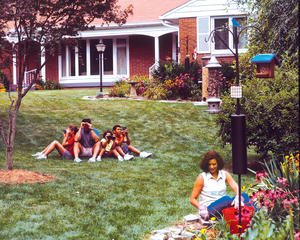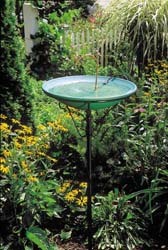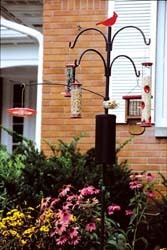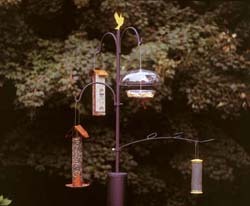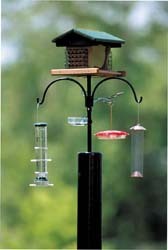 Ok. Got the picture? Come on into the store and let us help you design the perfect Advanced Pole System for your backyard.